Job Opportunity – part-time Administrative Assistant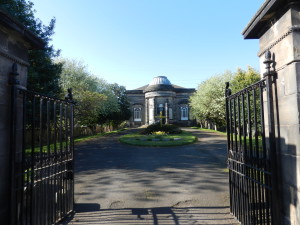 Are you interested in part time work at your local church?
We are seeking to appoint a part-time Administrative Assistant
Duties will include: secretarial work, aiding the communication of the congregation (including the creation of posters and booklets), help with online communication channels, some book-keeping and liaison with external contractors.
This new role will be key in streamlining the work of the congregation and enabling us to move forward in a strategic way on a large building project.
Hours: 6 hours a week, preferably to be worked in two mornings of 3 hours.
Pay: £10 ph
For further details please contact the Rector, Sophia Marriage – rector@stmarksportobello.org
Or on 07787 553537
St Mark's Episcopal Church, 287 Portobello High Street, EH15 2AR
Closing Date: Sunday 9th December at 12 noon.
https://www.facebook.com/job_opening/440159116516307