Some of the activities that are going on within the life of the congregation:
Junior Church which meets every Sunday
Youth Fellowship: Last Sunday of the month 6.30pm-8pm
Tuesday Fellowship: A talk and tea, 2-4pm on the first Tuesday of the month. The group meets to listen to invited speakers and for fellowship.  There is also an annual outing and a garden party.
Craft Group: 7pm on the last Tuesday evening of every month.Activities range from sewing, knitting, making cards and other crafts.  Many of the items are sold at our annual Advent Fair to raise funds.  We always welcome newcomers and are happy to share our skills.If you have any requests that you would like made by someone in the group then please contact us or talk to a member of the group after any service on a Sunday.
Book Group: Monday evenings about once a month, reading a wide variety of books.
Choir: Ad hoc for special occasions
You can s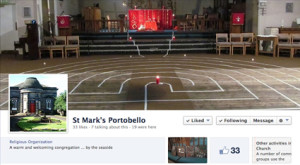 ee details of many of our activities on our Facebook Page – more photos too!
Click here for church contact details.