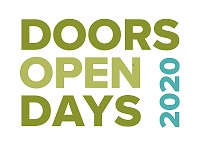 St Mark's is delighted to be able to participate again in Edinburgh's Doors Open Day. This year, all participation is 'virtual' and we have put together this special page of items which particularly highlights our gardens and graveyard. Our outside space has been important this year during the coronavirus lockdown, for both church members and members of the local community. Many people have come to sit in the garden, walk round the graveyard, visit our Memorial Garden, and make use of our 'Tardis' little lending library. Church member, Bridget, reflects here on time spent in St Mark's garden during coronavirus lockdown.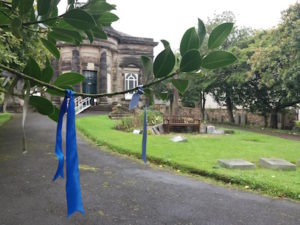 Our History – 1828: St Marks was one of the first Episcopal churches to be built in the Edinburgh Diocese after the persecution of the Scottish Episcopal Church that followed the Jacobite risings in the 18th century.
Click here to find out more about our history
Reflections in our graveyard: This year during lockdown, our rector Sophia filmed a series of short reflections in our garden and graveyard. You can view a selection below or all of them on our YouTube channel: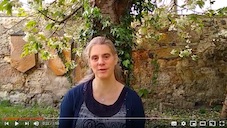 Reflection under the cherry tree
Matthew 11:28: "Come to me, all you who are weary and burdened, and I will give you rest." We all need rest, we need recovery time, we need reflection time.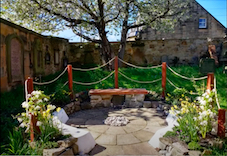 Reflection from the Memorial Garden
A space for quietness, reflection and memory of those we love but who are no longer with us: those who have accompanied us and helped make us who we are.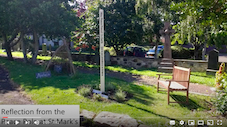 Reflection from the Peace Pole
The peace pole reminds us of the deep yearning for peace in all cultures and societies. It is one of thousands worldwide – together they symbolise the oneness of humanity, and our common wish for a world at peace.
Click here to find out more about our graveyard.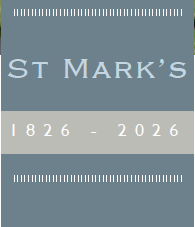 St Mark's 1826 – 2026: Towards 200 Years: Fabric repairs are required for our unique historic building in Portobello. Like all Scottish Episcopal Churches, St Mark's is self-supporting and the church's trustees are solely responsible for maintaining this historic gem in Portobello and for building its future.
But this project is more than a refurbishment project. We are also seeking to use this time to grow spiritually and serve our communities – in our families and friends, in Portobello and the other communities where we belong.
Find out more about the Towards 200 Years project here.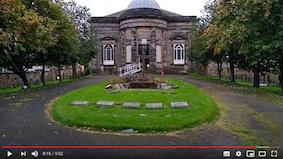 Finally, click here for a video, recorded specially for Doors Open Day 2020, which starts in our graveyard and then provides a tour of the church building.
We will be posting additional material on our Facebook Page for Edinburgh Doors Open Day.
Leaflets available to read or download: