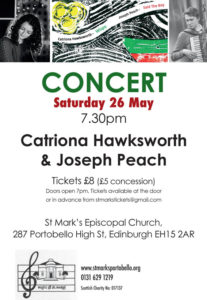 Saturday 26 May at 7.30pm
Catriona Hawksworth & Joseph Peach
Tickets £8 (£5 concession)
We're delighted to have these two young, talented musicians here at St Mark's as part of their spring/summer tour!
Doors open 7pm.
Tickets available at the door
or in advance from stmarkstickets@gmail.com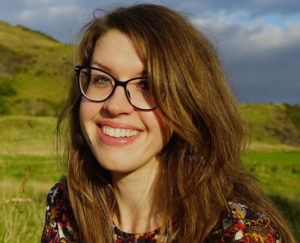 Saturday 16 June at 7.30pm
Rachel Zylstra
& The Portobello Community Choir
Tickets £8
The ever-popular Portobello Community Choir return to St Mark's and we are also delighted to have the American-born, Edinburgh-based singer/songwriter Rachel Zylstra.
Later in the year ….
Afternoon Tea with music from The Professors of Logic
Saturday 8 September
St Mark's Episcopal Church,
287 Portobello High St, Edinburgh EH15 2AR