Advent and Christmas 2019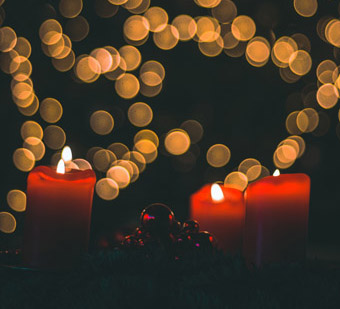 Come and celebrate with us! All services and events are here at St Mark's except for 1st December.
Advent … We wait and we watch …
First Sunday of Advent: 1st December
5pm Advent Service at Portobello Baptist Church (please note venue) with all the churches in Portobello coming together to support the work of Christian Aid.
Second Sunday of Advent: 8th December
6pm Quiet Evening Service for Advent
Christmas … We celebrate God with us!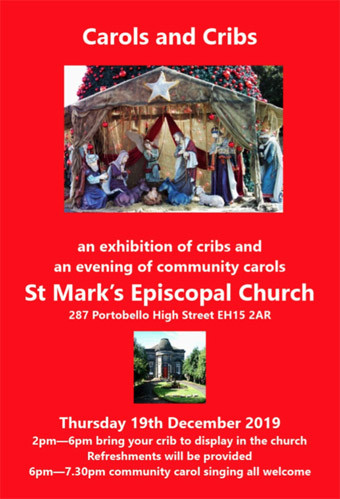 Thursday 19th December: Cribs and Carols
An afternoon of refreshments and nativity sets (2pm – 6pm), and an evening of community carol singing (6pm-7.30pm)
Fourth Sunday of Advent: 22nd December
6pm Carols by Candlelight
Christmas Eve: 24th December
4pm Christmas Eve Family Service
11pm Midnight Mass
Christmas Day: 25th December
10.30am Holy Communion for Christmas Morning
First Sunday after Christmas – 29th December
10.30am Carols and Readings with informal Communion
Last Day of Christmas – 2nd February
10.30 am Holy Communion with Christingles