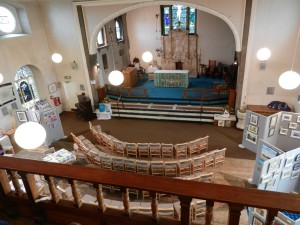 A number of groups meet in our church buildings – including a yoga class, French class for children, a Bridge group and various orchestras rehearsing for concerts.
We have the large main church space, which has flexible seating and good acoustics, as well as a more intimate meeting space underneath the main church space.
If you are interested in hiring any of the areas, please email: StMarksbookings1 AT gmail.com to discuss further.